Attractions at The Bishop's Palace
Set in the heart of the smallest City in England, The Bishop's Palace has been home to the Bishops of Bath and Wells for over 800 years. Visitors are welcome to come and enjoy the stunning medieval architecture, moat and RHS partner gardens within the rampart walls.
Highlights of the historic grounds are the well springs that give the City its name located next to the Arboretum and the famous Wells swans that ring a bell by the drawbridge over the moat to be fed.We are delighted to have a new pair of swans on the moat who will learn to ring the bell.
The Bishop's Palace dates from the early-thirteenth century when Bishop Jocelin Trotman, the first Bishop to hold the title Bishop of Bath and Wells, received a crown licence to build a residence and deer park on land to the south of the Cathedral of St Andrew.
Just 20 miles from Bristol and Bath, this stunning site is the perfect place to get away from it all.
Get your own FREE downloadable map of the Bishops Palace below!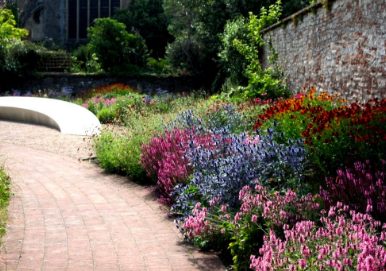 The 14 acres of gardens at The Bishop's Palace are a haven of tranquility and peace. In January 2016, the Gardens were awarded RHS Partner Garden status.
Home to the Bishops of Bath and Wells for over 800 years, this stunning medieval palace is open for all to enjoy.
Serving delicious locally-sourced homemade food and some of the best coffee and cake you will find in Wells.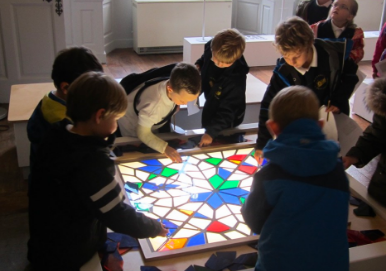 We've got so much for families to do at the Bishop's Palace - whatever the weather, you can always have a great day out.
Explore England's smallest city, with its fantastic Medieval centre and wide variety of unique shops and watering holes.
Dare you enter The Dragon's Lair? An interactive play and discovery area for children
Public Events and Festivals are at the heart of what we offer here. So whether you're a theatre fan, garden enthusiast, family looking to be entertained, art-lover, or exercise fanatic, you'll find the perfect event to suit you below!